Challenging every student with exceptional learning opportunities.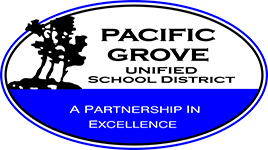 Students:
Click Sign in with Google to access your portal. You can access the portal on
your phone by first logging in here - pgusd.illuminatehc.com. Then bookmark (or
add) this page as a shortcut on your phone's homescreen.
Parents:
You can sign in to the portal using your username (email) and password that you
used when you first activated your portal account. We also recommend that you create
a shortcut icon to this site on your phone's homescreen.
New to PGUSD:
Please provide proof of residency in person to the school's front office staff. You will receive
information on how to create your new Parent Portal account to complete your child's
online pre-registration form.
For information about Illuminate visit the PGUSD Illuminate Parent Help Page.